[ad_1]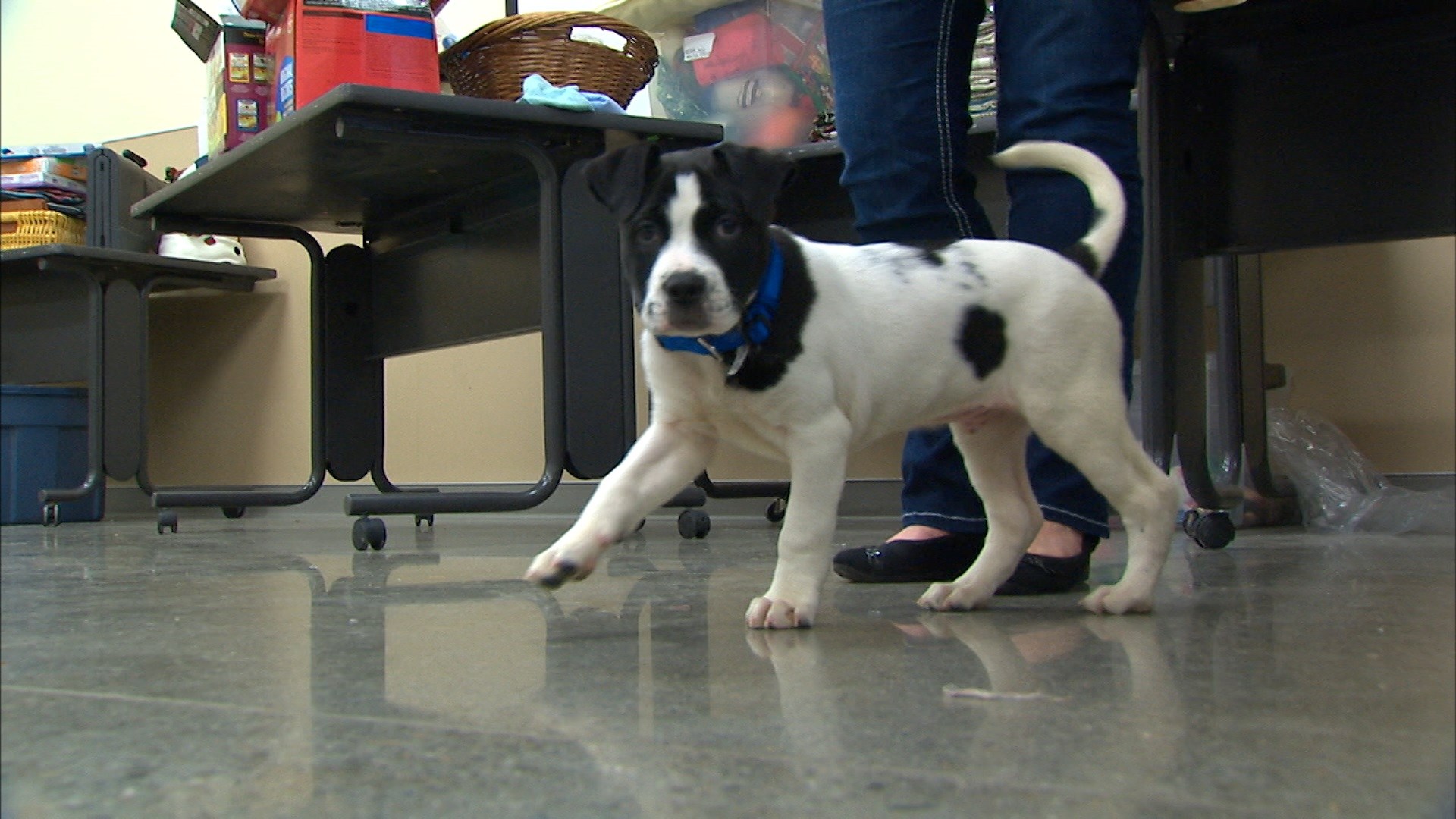 SPOKANE, Wash. –

A puppy found abandoned along the side of I-90 is getting thousands of adoption inquiries from all over.
A trucker noticed a sealed plastic bin, with 3-month-old Charley inside, near an exit along I-90. The trucker then brought Charley immediately to SCRAPS early Tuesday morning.
Janet Dixon, special programs manager for SCRAPS, says Charley was covered in his own waste, and water and food that was left inside the bin. They got him cleaned up and he entered SCRAPS foster program. SCRAPS sets up a family or person with an animal that works for them, and is with the foster every step of the way. They also pay for all the medication and exams the pet may need. The foster family is there to give
He went home Tuesday night with his foster mom and is getting the love and attention he needs. The attention is also coming from all over now too.
"Charley is a superstar. Charley has thousands and thousands of people interested in him. People are calling from Seattle wanting to adopt Charley, which is wonderful," she says.
So how does SCRAPS find the best family for Charley? Normally, the foster family gets first choice. If the foster family decides to give him up for adoption, then SCRAPS will publicize the fact that they're taking Charley to an event and you can meet him there. The foster parent is usually there too to speak one on one with people who are interested.
But Charley isn't the only dog that needs help. Dixon says SCRAPS gets more than 10,000 animals every year. They have to transfer some and others go to foster families who help find these animals their forever home.
SCRAPS is looking for more foster families. If you would like to learn how you can help, http://www.scrapsvolunteer.org/
If you have any information about how the dog was abandoned, call SCRAPS 509-477-2532.
[ad_2]