From Brother Wolf Animal Rescue, Asheville, NC: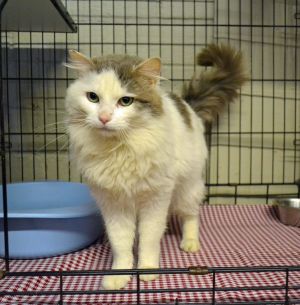 Disco is a long haired cat here at the shelter. He will require grooming every six weeks. He would love to meet his forever home. Brother Wolf Animal Rescue's Adoption Center is located at 31 Glendale Avenue, Asheville, NC or phone 828-505-3440. Our hours are: Mon.-Sun. 9:00am-7:00pm.
See him here:  Petfinder Adoptable Cat | Domestic Long Hair | Asheville, NC | Disco.