From Forgotten Angels Cat Rescue, Palmdale, CA: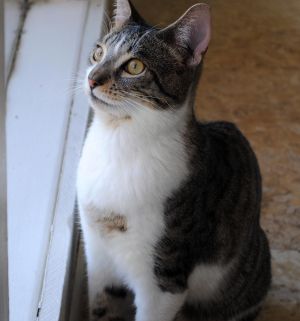 I'm sure hoping that my new "Forever" family comes soon. You wouldn't know it to look at me but I'm going to be 8 months old very soon and I don't know why nobody wants to adopt me.
I'm FULL OF PERSONALITY – I'm PLAYFUL, OUTGOING and a whole lot of feisty rolled up into a very petite little girl package.
See her here:  Petfinder Adoptable Cat | Domestic Short Hair-White | Palmdale, CA | Lucee.