From Brother Wolf Animal Rescue, Asheville, NC: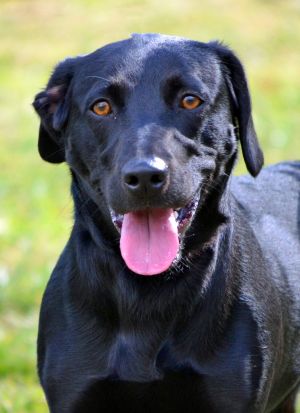 Gabriel was born around February of 2012. He came to us from another shelter in hopes of ending his journey with a forever home. If you would like to meet him come to the adoption center.
Brother Wolf Animal Rescue's Adoption Center is located at 31 Glendale Ave., Asheville, NC 28803 or call 828-505-3440 for more information. Our hours are Mon.-Sun. 9am-7pm.
See him here:  Petfinder Adoptable Dog | Labrador Retriever | Asheville, NC | Gabriel.