From Brother Wolf Animal Rescue, Asheville, NC: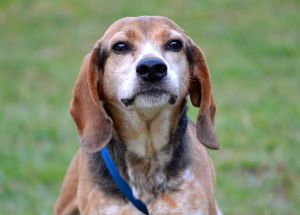 Freddy is around 5 years old. He was found wandering stray in McDowell County and brought to us for a stray hold. Come visit him, fall in love and help him never wander again.
Brother Wolf Animal Rescue's Adoption Center is located at 31 Glendale Ave., Asheville, NC 28803 or call 828-505-3440 for more information. Our hours are Mon.-Sun. 9am-7pm.
See him here:  Petfinder Adoptable Dog | Beagle | Asheville, NC | Freddy.