From Brother Wolf Animal Rescue, Asheville, NC: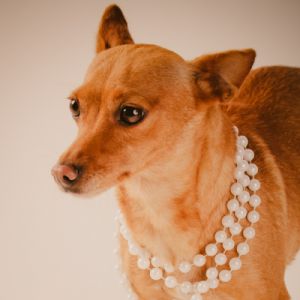 Heidi is a very sweet and affectionate 5 year old, who wants to be with her person as much as possible. She loves to cuddle on your lap, and even watches TV (or so it seems). Heidi enjoys taking walks and riding in the car and does well with cats (but no small kittens) and other dogs. She is already house-trained. She would do best in a home with a retiree or someone who is home a lot. Small children are too active for Heidi's taste. Won't you give Heidi a forever home where she can give and receive all the love she deserves! Please email her foster mom, Pam, at beagleblvd@att.net or call her at 828-778-3011 for more information or to arrange to meet Heidi.
Brother Wolf Animal Rescue adoption center is located at 31 Glendale Ave, Asheville, NC or call 828-505-3440 for more information. We are open every day from 9 am to 7 pm.
See her here:  Petfinder Adoptable Dog | Chihuahua | Asheville, NC | Heidi.