From Brother Wolf Animal Rescue, Asheville, NC: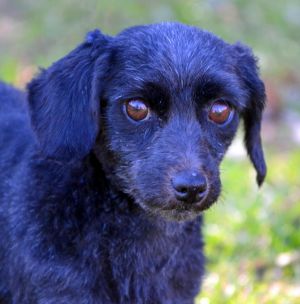 Lil Boy is an adorable black poodle dachshund mix. He was born in December 2009. He is very shy and will need to be hand fed at first until he gets used to you. Come by the Brother Wolf Adoption Center to meet Lil Boy.
Brother Wolf Animal Rescue's Adoption Center is located at 31 Glendale Ave., Asheville, NC 28803 or call 828-505-3440 for more information. Our hours are Mon.-Sun. 9am-7pm.
See him here:  Petfinder Adoptable Dog | Poodle | Asheville, NC | Lil Boy.