From Brother Wolf Animal Rescue, Asheville, NC: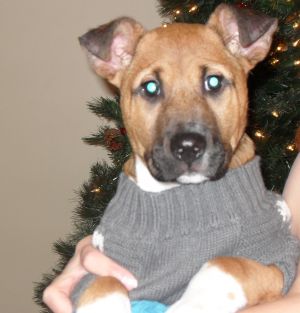 Ok have you seen a cuter pup!  Charlie is a sweetie who gets along well with other dogs and even cats.  He is doing well with his crate training.  Charlie would love to be in his forever home for Christmas.  If you would like more information on this pup, contact Mary at mjwebbcity@aol.com.
Brother Wolf Animal Rescue's Adoption Center is located at 31 Glendale Ave., Asheville, NC 28803 or call 828-505-3440 for more information. Our hours are Mon.-Sun. 9am-7pm.
See him here: Petfinder Adoptable Dog | Boxer | Asheville, NC | Charlie.