From Pet Tender Angels, Greenville, SC: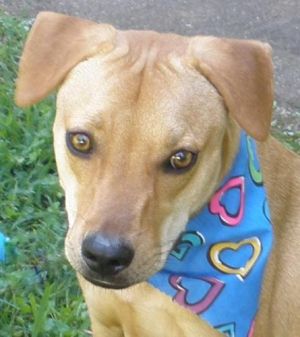 Rango has had a sad start in life…  rescued from euthanasia from the local pound, adopted and then returned because of divorce… Rango has been bounced around too many times and needs some security in his life.  He is a fun loving dog , loves cats and dogs and just needs a home that will not give up on him..  He can be a little shy at first… but it doesnt take him long to warm up to the people he is around.  He was born approximately November of 2011 and is up to date on shots, neutered and microchipped.  Please dont let Rango down… give him the love and security he needs to blossum into a wonderful pet we know he is!
See him here: Petfinder Adoptable Dog | Labrador Retriever | Greenville, SC | Rango.