From Brother Wolf Animal Rescue, Asheville, NC: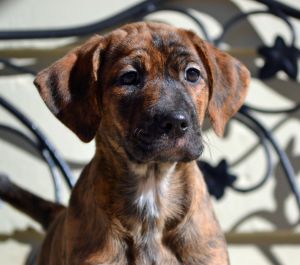 Cider was born around September of 2012. She came here with her siblings when they were abandoned under a trailer. Now they are safe and warm but waiting to go home with you.
Brother Wolf Animal Rescue's Adoption Center is located at 31 Glendale Ave., Asheville, NC 28803 or call 828-505-3440 for more information. Our hours are Mon.-Sun. 9am-7pm.
See her here:  Petfinder Adoptable Dog | Boxer | Asheville, NC | Cider.