From Concerned Citizens for Animals, Greenville, SC: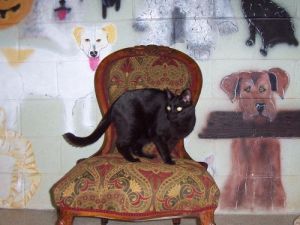 Hi! My name is Orion, and I would love to have my own forever home with you! My mom and siblings were rescued from an abusive situation, and now it's time to forget the past and focus on the future! So if you are looking for a sweet Siamese Mix cat with a lot of personality, I'm the cat for you!
See him here:  Petfinder Adoptable Cat | Siamese | Greenville, SC | Orion.