From Pet Tender Angels, Greenville, SC: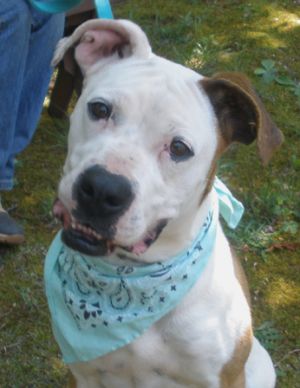 Bubbles is a beautiful 1 1/2 year old boxer mix weighting 60 pounds who showed up at Pet Tender Angels after a bad storm. She was scared and very skinny.
Bubbles has never met anyone that she does not like.. She is very loving and wants to cuddle.Lots of personality. Bubbles loves other dogs and will run and play and then come to you for attention and love.
See her here: Petfinder Adoptable Dog | Boxer | Greenville, SC | Bubbles.