From Concerned Citizens for Animals, Greenville, SC: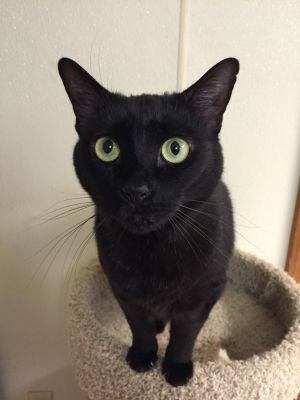 My name is Cinder, but if you're my Prince Charming, I'll gladly become your Cinderella! I was found as a stray by a CCA volunteer, and now I'm having a great time at the shelter. I'm a black cat, but you'll have nothing but good luck if you adopt me! Give me a call at 864.243.4222 to find out what I'm all about.
See her here:  Petfinder Adoptable Cat | American Shorthair | Greenville, SC | Cinder.