From Brother Wolf Animal Rescue, Asheville, NC: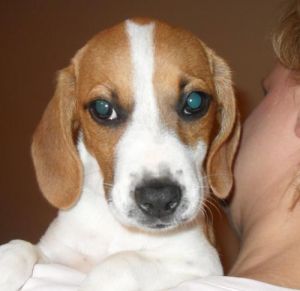 What a cutie!!  Alley was rescued from a rural kill shelter in Tennessee.  She is about 9 weeks old (8/7/12).  And who wouldn't benefit from adding a Beagle to their family.  They have such sweet dispositions.
Brother Wolf Animal Rescue's Adoption Center is located at 31 Glendale Ave., Asheville, NC 28803 or call 828-505-3440 for more information. Our hours are Mon.-Sat. 8am-8pm and Sunday 8am-6pm.
See her here:  Petfinder Adoptable Dog | Beagle | Asheville, NC | Alley.