From Brother Wolf Animal Rescue, Asheville, NC: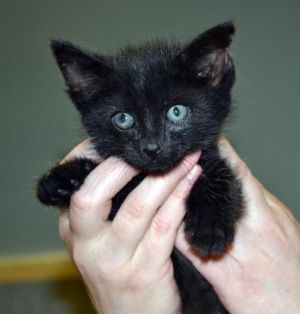 Batty was born around June of 2012. He is a sweet boy that was found in a wood pile with his brother Woody. The woodpile shifted and almost ended these kittens life. For more information contact the adoption center.
Brother Wolf Animal Rescue's Adoption Center is located at 31 Glendale Avenue, Asheville, NC or phone 828-505-3440. Our hours are: Mon.-Sat. 8:00am-8:00pm and Sunday 8:00am-6:00pm.
See him here: Petfinder Adoptable Cat | Domestic Short Hair | Asheville, NC | Batty.