From Brother Wolf Animal Rescue, Asheville, NC: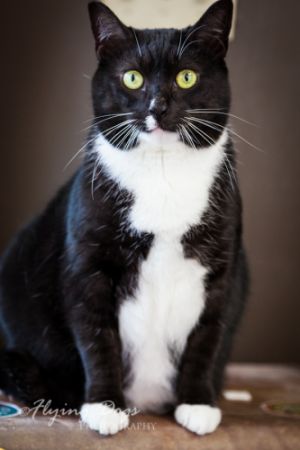 Shell is around 5 years old. She is a bossy pants and is pretty adventurous. She is super fun, outgoing and will sit on your lap and demand to be petted. She loves to eat everything! If you would like more information please contact her foster mom Helen at 828-275-8535.
See her here: Petfinder Adoptable Cat | Domestic Short Hair-Black And White | Asheville, NC | Shell.