From Brother Wolfe Animal Rescue, Asheville, NC: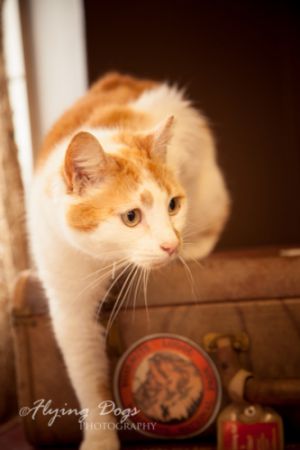 Keke is around 2-3 years old and is currently in a foster home. He is Super handsome and reserved. He warms up quickly though. If you would like more information about him please call his foster mom Helen at 828-275-8535. Brother Wolf Animal Rescue's Adoption Center is located at 31 Glendale Avenue, Asheville, NC or phone 828-505-3440. Our hours are: Mon.-Sat. 8:00am-8:00pm and Sunday 8:00am-6:00pm.
See him here: Petfinder Adoptable Cat | Domestic Short Hair | Asheville, NC | Keke.