From Brother Wolfe Animal Rescue, Asheville, NC: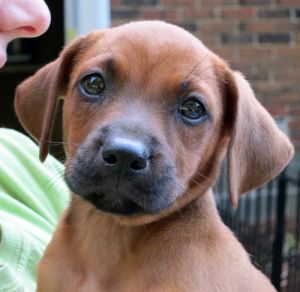 Well we aren't real sure what Cactus is mixed with, but we know she is adorable. She has a warm and outgoing personality. She looks to be picked up and is very happy being held. Cactus gets along well with other dogs and would make a great companion. Call Mary for more info, 417-392-0175. Brother Wolf Animal Rescue's Adoption Center is located at 31 Glendale Ave., Asheville, NC 28803 or call 828-505-3440 for more information. Our hours are Mon.-Sat. 8am-8pm and Sunday 8am-6pm.
See her here: Petfinder Adoptable Dog | Miniature Pinscher | Asheville, NC | Cactus.