From Brother Wolfe Animal Rescue, Asheville, NC: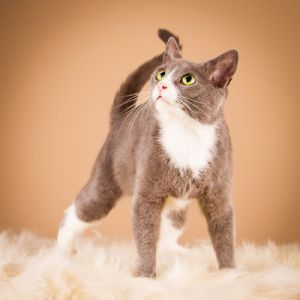 I am just over a year old. I was turned in to Asheville Humane Society with my three newborn kittens. My foster mom pulled us when they were 5 days old and she says I was the best mom she's ever fostered in her six years in rescue. I think that is an honor, but she says now that I've been spayed and ready for my forever home that my life is just beginning. I deserve to be the spoiled and pampered one for a change. I am quite talkative and very playful. Please email my foster mom, Pam, at beagleblvd@att.net or call her at 828.778.3011 for more information.
See her here: Petfinder Adoptable Cat | Domestic Short Hair | Asheville, NC | Barista.