From Brother Wolf Animal Rescue, Asheville, NC: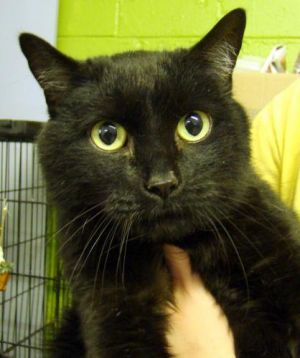 Salem is a sweet older kitty looking for a lap to sit on. He is about 9 years old. He will talk back to you if you talk to him. He is very gentle and needs a good home with caring people. He is laid back and would do well with a mature person since his nature is to sit on his owner's lap. Come visit him today at the shelter or call 828-505-3440
See him here: Petfinder Adoptable Cat | Domestic Short Hair-Black | Asheville, NC | Salem.