From Brother Wolfe Animal Rescue, Asheville, NC: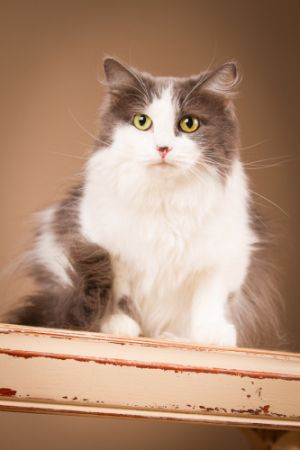 I was pulled from the Madison County Animal Shelter with my 4 kittens. They have all found their forever homes and I'm waiting for mine. I am around 2 years old. I get along well with other cats and I don't mind dogs. I have a very submissive personality – I seem to have been mistreated in my past. My foster mom says I do the "chipmunk bump" – I jump up to head butt your hand when you reach down to pet me. Talk about cute! Please email my foster mom, Pam, at beagleblvd@att.net or call her at 828.778.3011 for more information.
See her here: Petfinder Adoptable Cat | Domestic Long Hair | Asheville, NC | Gucci.