From Pet Tender Angels, Greenville, SC: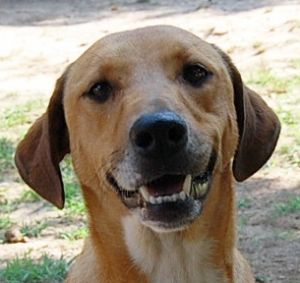 How can you resist me???????? I am a lovable whippet/houndy mix,
handsome if I do say so myself, and a true love. I am a two year old
fully vetted pup that was born here at the shelter. My mother Annie a
beautiful all white whippet/houndy mix came to the shelter pregnant, very pregnant and I am the result. I get along with everyone and everybody, have no issues what so ever, other than I need a forever home, and someone to love. Been living in these confines just too long. Will you take me???
See him here:  Petfinder Adoptable Dog | Hound | Greenville, SC | Bojangles(REFERRAL).