From Brother Wolf Animal Rescue, Asheville, NC: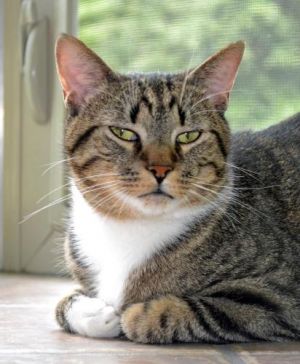 Chipper is shy at first but is a very sweet boy. Once he gets comfortable with you he will love all over you. He is quite the talker. He thrives on attention and will win your heart over in seconds. Come visit him at the shelter and see how special he is or call 828-505-3440
See him here: Petfinder Adoptable Cat | Domestic Short Hair – Brown | Asheville, NC | Chipper.