Before I start my post today, you know that we are always doing our best to help find those purrfect forever homes for critters of all species. We are proud to announce that we have partnered with Petango.com and will be sharing our thoughts with the Petango.com community on a regular basis. My Dad has written a post about Kitten Season, and you can find it on the Petango.com website HERE.
From Brother Wolf Animal Rescue, Asheville, NC: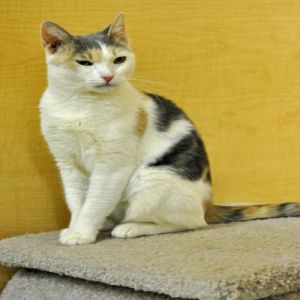 I am a sweet kitty looking for my forever home. Im available for adoption at PetSmart, 150 Bleachery Blvd, Asheville during adoption hours: Saturday, 12-4pm; Wednesday 6-8pm. Contact my foster mom Sarah (828-713-0325) to meet me and confirm I'll be there.
See her here: Petfinder Adoptable Cat | Domestic Short Hair | Asheville, NC | Eleanor.