From Feline Urgent Rescue of the Upstate, Greenville, SC: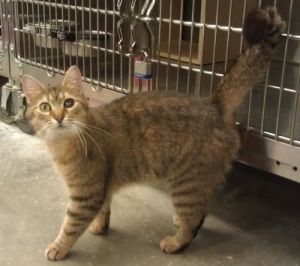 Hi! My name is Sissy. My sister, Doodle, and I were living in a bad situation in a home with too many cats. My friends at FUR of the Upstate took us in. I am very affectionate when I get to know you. I am shy but once I open up, you are just going to fall in love with me. I would love for you to give me and possibly my sister a home. We are a great team and love to play together. Please consider adopting us both. We will be great additions to your family!
See her here: Petfinder Adoptable Cat | Tabby – Brown | Greenville, SC | Sissy.