From Brother Wolf Animal Rescue, Asheville, NC: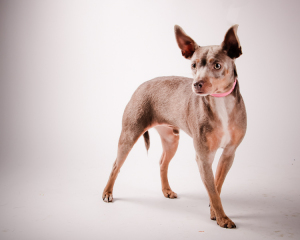 Buckle and his brother, Zipper, were found in a cage outside somewhere last winter. It was so cold, Buckle got frostbite, but he is OK now. He is about 2 years old and is a sweet little guy. He is very outgoing and just loves attention, though he is a bit fearful of men. He would like to be someone's lap dog, if you would let him. He also gets along well with children and other dogs. He is currently at Brother Wolf Adoption Center located at 31 Glendale Avenue, Asheville, NC 28803 (828-505-3440).
See him here: Petfinder Adoptable Dog | Chihuahua | Asheville, NC | Buckle.