From Paw Parent, Lancaster, CA: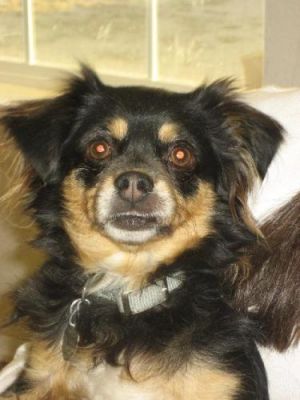 Little Patsy's former guardian died and she had nowhere to go. Now she is happy here at Paw Parent and loves to hang out and play with all her fellow camp buddies. She needs some time warming up to her new surroundings and would do well with someone who understands and has the patience to let her come out of her shell. I promise you you will be rewarded with her affection and sweetness. The cutest thing about her is when she sits up on her hind legs and starts rubbing her nose. This is her asking for a belly rub :). She is very quiet and mellow, is house broken and listens well. She loves to be held and gives sweet little kisses.
See her here: Petfinder Adoptable Dog | Spaniel | Lancaster, CA | Patsy.