From Paw Parent, Lancaster, CA: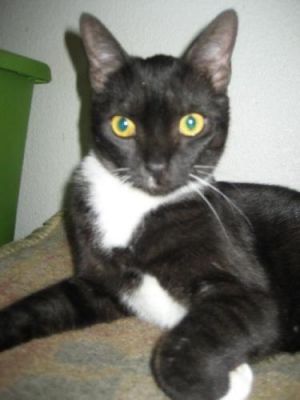 Lovely is a wonderful, sweet cat with a very gentle personality. Her name fits her beautifully. She loves people and being petted although she is very shy in the beginning and goes into hiding until she knows that she is safe.
She gets along with other cats but does not mind being by herself. She would make a wonderful friend to a lonely heart.
She is about 3 years old, is spayed and has all her shots
Please call 661-724-0642 if you are interested in adopting her.
via Petfinder Adoptable Cat | Tuxedo | Lancaster, CA | Lovely.