From Feline Urgent Rescue (FUR) of the Upstate, Greenville, SC: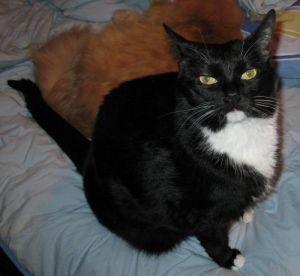 I am around 5-6 years old. I'm VERY outgoing and love to be around people. I love to lay in laps. I will also beg for attention by sitting on my back legs and waving my front paws in the air. I love to look outside while laying next to a window. I'm a very curious cat. I also welcome my people home by being next to the door when they get home. Available by approved F.U.R. of the Upstate application and an adoption donation. Click on the F.U.R. of the Upstate web site to download adoption application forms.
See her here: Petfinder Adoptable Cat | Domestic Long Hair | Greenville, SC | Little Bit.