From Brother Wolf Animal Rescue, Asheville, NC: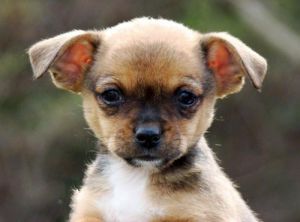 Baxter was born around January of 2012. He is currently in a foster home with his siblings until he is big enough to be adopted. If you would like more information call his foster mom Val at 828-258-7485. Brother Wolf Animal Rescue's Adoption Center is located at 31 Glendale Ave., Asheville, NC 28803 or call 828-505-3440 for more information. Our hours are Mon.-Sat. 8am-8pm and Sunday 8am-6pm.
See him here: Petfinder Adoptable Dog | Pug | Asheville, NC | Baxter.