From Brother Wolf Animal Rescue, Asheville, NC: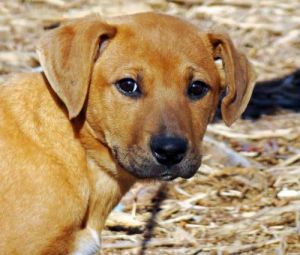 Brandy was born in September of 2011. She is a sweet girl here with her sister awaiting their forever homes. If you would like to meet them stop by the adoption center. Brother Wolf Animal Rescue's Adoption Center is located at 31 Glendale Ave., Asheville, NC 28803 or call 828-505-3440 for more information. Our hours are Mon.-Sat. 8am-8pm and Sunday 8am-6pm.
See her here: Petfinder Adoptable Dog | Shepherd | Asheville, NC | Brandy.