From Brother Wolf Animal Rescue, Asheville, NC: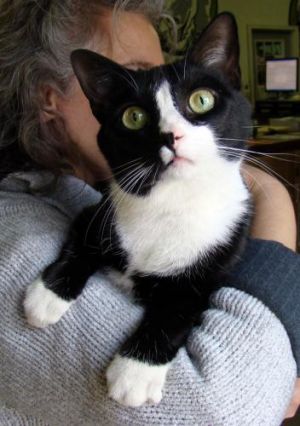 Beverly is around two years old. She was adopted from here and returned because of heath issues that with medicine will clear up. She is a pretty, young, tuxedo cat that just wants a forever home. Brother Wolf Animal Rescue's Adoption Center is located at 31 Glendale Avenue, Asheville, NC or phone 828-505-3440. Our hours are: Mon.-Sat. 8:00am-8:00pm and Sunday 8:00am-6:00pm.
See her here: Petfinder Adoptable Cat | Domestic Short Hair | Asheville, NC | Beverly.