From Brother Wolf Animal Rescue, Asheville, NC: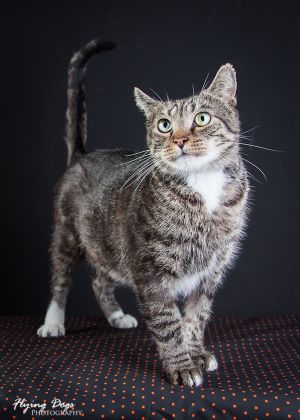 Boogie was born around Jan of 2009. He was adopted and returned when his owner moved across country. He is a little sad at being left behind but can be happy again if you can find a place in your heart and home for him. Come by the adoption center and hang out with him. Brother Wolf Animal Rescue's Adoption Center is located at 31 Glendale Avenue, Asheville, NC or phone 828-505-3440. Our hours are: Mon.-Sat. 8:00am-8:00pm and Sunday 8:00am-6:00pm.
See him here: Petfinder Adoptable Cat | Domestic Short Hair | Asheville, NC | Boogie.