From Feline Urgent Rescue (FUR) of the Upstate, Greenville, SC :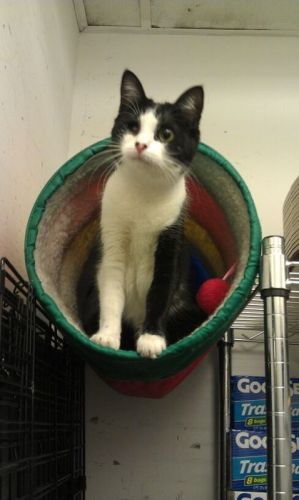 My name is Socks! I am a spunky sweet girl. It can take me a little bit to warm up because I am shy; however, I am a great and adorable cat. My eye may look a little weird at first glance because I am blind in one eye. If you are interested in adopting me, please fill out an application for my adoption.
See her here: Petfinder Adoptable Cat | Domestic Short Hair-Black And White | Greenville, SC | Socks.