From Brother Wolf Animal Rescue, Asheville, NC: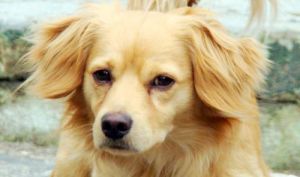 Asher is a very sweet yet fiesty two-year-old boy who loves attention. He gets along well with cats and other dogs his size, but he will need a home without small children. His foster mom says he is a super affectionate lap dog, but doesn't like to be picked up or hugged. In other words, he wants lots of attention but on his terms. He is sociable with strangers and doesn't bark much. He is house-, crate- and leash-trained. He is in a foster home now, so if you would like more information or to meet Asher, call the Adoption Center at 828-505-3440. Brother Wolf Animal Rescue's Adoption Center is located at 31 Glendale Avenue, Asheville, NC 28803. Our hours are Mon.-Sat. 8am – 8 pm and Sunday 8am – 6pm.
See him here: Petfinder Adoptable Dog | Dachshund | Asheville, NC | Asher.