From Brother Wolf Animal Rescue, Asheville, NC: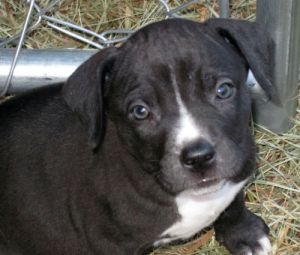 These pups started life in a muddy backyard. The owner eventually brought the litter to a kill shelter in Tennessee. Shelter staff reached out to Brother Wolf to rescue these guys. They are now safe and warm in a foster home waiting for the perfect forever home. They couldn't be sweeter. The pups are currently in a foster home. If you would like more information on these pups, please call Mary 417-392-0175. Brother Wolf Animal Rescue's Adoption Center is located at 31 Glendale Ave., Asheville, NC 28803 or call 828-505-3440 for more information. Our hours are Mon.-Sat. 8am-8pm and Sunday 8am-6pm.
See her here: Petfinder Adoptable Dog | Labrador Retriever | Asheville, NC | Alana.