From Brother Wolf Animal Rescue, Asheville, NC: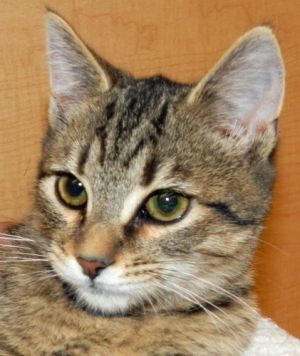 I'm a sweet kitty searching for my forever home. Im available for adoption at PetSmart, 150 Bleachery Blvd, Asheville during adoption hours: Saturday, 12-4pm; Wednesday 6-8pm. Contact my foster mom Sarah (828-713-0325) to meet me and confirm I'll be there.
More here: Petfinder Adoptable Cat | Tabby – Brown | Asheville, NC | Akita.