From Brother Wolf Animal Rescue, Asheville, NC: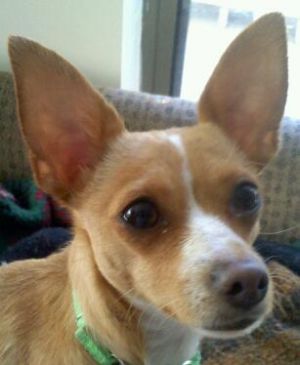 Butters is an adorable little girl. She was born around April of 2011. She came from another shelter hoping to find her forever home. She is very timid, but does warm up fairly quickly and just likes to be held. Once she bonds she will follow you anywhere. Come meet this little love and try to resist her. Brother Wolf Animal Rescue's Adoption Center is located at 31 Glendale Ave., Asheville, NC 28803 or call 828-505-3440 for more information. Our hours are Mon.-Sat. 8am-8pm and Sunday 8am-6pm.
See her here: Petfinder Adoptable Dog | Chihuahua | Asheville, NC | Butters.