Brother Wolf Animal Rescue, Asheville, NC: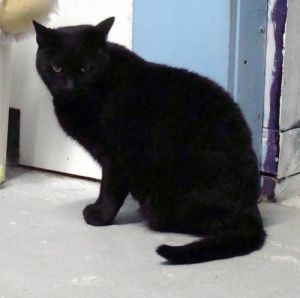 James is a very cool cat! He will greet you with a meow and maybe even a rub on your leg. He is very affectionate and needs a home where he can lay his head on your lap. Beautiful black coat with green eyes. BTW expect kisses from him. Please come see him at the shelter at 31 Glendale Ave. or call 828-505-3440.
See him here: Petfinder Adoptable Cat | Domestic Short Hair-Black | Asheville, NC | James.